How to Give Your Woman Verbal Sex Orgasm for Tonight
Tuesday, October 30th, 2012
If you think verbal orgasm is imposable than think what you call when you are trying to achieve orgasm during phone sex? I thing now I no need to give more example of it, you got it about the touch-less orgasm.
Concentrate when you are on phone; don't waste the time behind joke while you are in that situation of orgasm. Otherwise you both will feel unsatisfying. Here are some tips for successful touch-less orgasm.
The power of imagination is the base of touch-less orgasm, the feeling and powerful mood of talking is not there, it will be waste of time only.
In Verbal Sex Dating Orgasm You're Communication Power Should be of High Level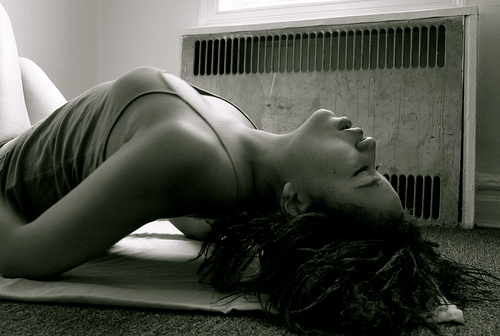 One: You can start with by taking a glass of wine and giving sensual massage to each other. Take sip of wine one by one and plan for what you both expect from each other. Sit like you both can see each other.
Two: It is not a good idea if you are looking for full satisfaction, you have to wit, don't jump directly into sexual talking; you can start about your day and how much you missed each other. If you are still fully clothed, talk about how warm it is and ditch your some of the clothes. Try to reach on the stage, you both found yourself completely naked.
Three: Show your love for her breast and how much you eager to lick them, talk as you visualizing yourself licking her breasts and her down also. Sounds like you are really rubbing your lips on her vaginal and let her feel your warm breaths. Ask her what you imagine and let do her with her fingers.
During all this process your communication must be powerful and the language you use must be turns her on. Many women only by dirty language get excited so choose the right words.
Four: Once she does what you want to do by her, go harder and harder about the dirty talk till you talk about the intercourse.
Five: When you are looking to satisfy your partner, your involvement must be present, let her feel you are with her in bed and you are doing a real sex with her. If you are success, half of your work done, keep in mind that, it's all depends on you only, your dirty talk and maintaining the warm environment for verbal sex is up to you only.
This entry was posted on Tuesday, October 30th, 2012 at 1:27 pm and is filed under sex dating.
You can follow any responses to this entry through the RSS 2.0 feed.